Julian Schnabel: Portrait of Olatz
March 12 – September 13, 2015
Julian Schnabel: Portrait of Olatz
This installation is inspired by a major painting by internationally recognized artist Julian Schnabel. The painting titled Portrait of Olatz, 1997, is a promised gift to the museum by Olatz Schnabel, the artist's former wife. This painting is shown alongside four other paintings by the artist on loan from Ms. Schnabel's collection.
Ms. Schnabel made the gift following the museum's highly successful presentation of the exhibition Café Dolly: Picabia, Schnabel, Willumsen (October 12, 2014 – February 1, 2105), which featured the figurative paintings by Julian Schnabel (born 1951) alongside those of French artist Francis Picabia (1879 – 1953) and Danish artist J.F. Willumsen (1863 – 1958). NSU Art Museum was the sole U.S. venue for the exhibition, which originated at Denmark's J.F. Willumsens Museum.
Julian Schnabel enthusiastically endorsed Ms. Schnabel's generous gift to NSU Art Museum, noting that the selection of works in her collection reflects her sensibility.
This promised gift and the four works on loan provide a context for future acquisitions planned by the museum for its permanent collection, reinforcing one of the collection's areas of concentration; the fertile post-World War II European avant-garde and its ongoing connection with subsequent generations of international artists.
Top Image: Julian Schnabel, Portrait of Olatz Schnabel, 1997, Collection NSU Art Museum Fort Lauderdale.
See press coverage of the exhibition
Gain Access to Special Museum Events—Become a Member Today!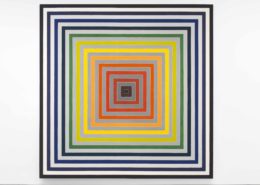 November 12, 2017 - July 29, 2018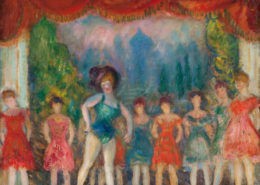 February 4 - September 23, 2018