Museum on the Move is an innovative education program that invites Broward County students grades 1-12 to NSU Art Museum Fort Lauderdale. The program enhances learning and increases engagement with the arts by involving students in stimulating tours of the Museum's exhibitions and collections, and hands-on art activities based on principles of STEAM (science, technology, art, engineering, math) and 21st Century learning skills.
During their visit, students participate in visually stimulating educational experiences that for many are often a first introduction to an art museum. Students take part in interactive tours that engage them in analytical and independent thinking.  Through in-depth discussion of historical and contemporary subjects and cultures students develop skills such as critical thinking, problem solving, empathy and teamwork among others. The tour combines observations and discussion of the art work with hands-on activities where students learn to recognize mediums, materials, and the artistic process.  The activities are designed for students to recognize how different elements function together to express ideas and emotions, solve visual dilemmas and realize artists' intentions.
Participants are introduced to visual thinking strategies that encourage them to cultivate observation and communication techniques. Students develop new vocabulary through which they can assess artworks through their own and the artists' perspectives. Educators facilitate an understanding of the art form for students to engage in a creative process that connects art and other subject areas. Museum-produced educator guides connecting exhibitions to Florida Education Standards are provided to teachers in advance of their students' visit.
The Museum on the Move program for Broward County Public Schools currently serves over 3,000 Broward County students. This program is possible due to the generosity of The Jerry Taylor & Nancy Bryant Foundation, The Amaturo Family Foundation, Inc., Lillian S. Wells Foundation Inc., David and Susan Samrick Foundation, Wege Foundation, Beaux Arts and Friends of NSU Art Museum Fort Lauderdale.
Exhibitions and programs at NSU Art Museum Fort Lauderdale are made possible in part by a challenge grant from the David and Francie Horvitz Family Foundation. Funding is also provided by Nova Southeastern University, the Broward County Board of County Commissioners as recommended by the Broward Cultural Council and Greater Fort Lauderdale Convention & Visitors Bureau, and the State of Florida, Department of State, Division of Cultural Affairs and the Florida Council on Arts and Culture.
Museum on the Move 2019-2020
Application for FREE field trips for Broward County Students
Students in Broward County Schools.
Dates Available:  Tuesday-Friday only.
Times: 11 am or 1 pm
Tour Length: 60-90 minutes
Group size: 20 students minimum / 100 students maximum
(split into groups of 15-25)
Chaperone requirement: Group must provide 1 chaperone for every 10 students (1:10 ratio).
CANCELLATION POLICY: Cancellation with less than 2 weeks' notice/no-shows will be billed for buses.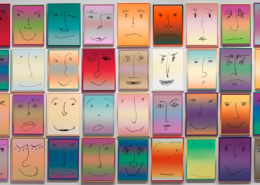 October 27, 2019 - July 5, 2020
https://nsuartmuseum.org/wp-content/uploads/2019/07/Pruitt-Us-L.2019.1.1.3-closeup-installation.jpg
884
1500
Fulano
https://nsuartmuseum.org/wp-content/uploads/2015/07/nsu-art-museum-logo-blk-v2.png
Fulano
2019-10-27 13:11:41
2019-11-15 14:21:31
Happy!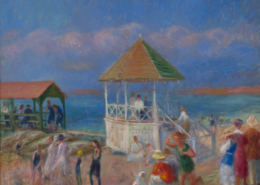 June 16, 2019 - Fall 2020
https://nsuartmuseum.org/wp-content/uploads/2019/06/Glackens-From-Pencil-to-Paint.jpg
1676
2000
Fulano
https://nsuartmuseum.org/wp-content/uploads/2015/07/nsu-art-museum-logo-blk-v2.png
Fulano
2019-06-11 10:26:00
2019-06-19 08:44:12
William J. Glackens: From Pencil to Paint