Personal Items
The Museum requires visitors to leave backpacks of any size, shopping bags, umbrellas, etc., behind the Admissions desk.
Photography
Photography is not permitted in the galleries.
Mobile Phones
Mobile phones are permitted outside of galleries; please turn ringer off during visit.
Food & Drinks
Food and drink are not permitted in the galleries.
Sketching
Sketching is permitted in the galleries (pencil only, no ink or paint) with sketchbooks no larger than eight and a half by eleven inches.
NSU Art Museum welcomes visitors with disabilities to enjoy its exhibitions and programming. The museum entrance, public areas and galleries are all wheelchair accessible. All floors are accessible by elevator. Wheelchairs are available at the admission desk on a first-come, first-serve basis.
Handicapped parking is available at no charge with valid handicapped placard in specially designated spaces located in the lot behind the Museum on SE First Avenue and at any metered spots surrounding the Museum with display of decal.
We also believe all of our students, faculty, staff and constituents should be able to have equal and effective access to our core website, smartphone apps and other websites/applications and digital content. In doing so, NSU Art Museum has a goal to comply with applicable accessibility regulations including the Americans with Disabilities Act (ADA), Section 508 of the Rehabilitation Act and the 21st Century Communications and Video Accessibility Act (CVAA). You may fine both our Accessibility Policy and Accessibility Statement for more information.
Visitors needing special accommodations to participate in Museum activities should contact 954-262-0240 or email us at least 7 days prior to their visit.
Join our Mailing List to stay updated on all our events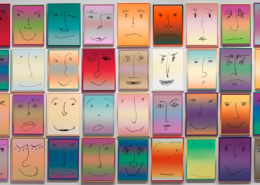 October 27, 2019 - July 5, 2020
https://nsuartmuseum.org/wp-content/uploads/2019/07/Pruitt-Us-L.2019.1.1.3-closeup-installation.jpg
884
1500
Fulano
https://nsuartmuseum.org/wp-content/uploads/2015/07/nsu-art-museum-logo-blk-v2.png
Fulano
2019-10-27 13:11:41
2019-11-13 12:00:02
Happy!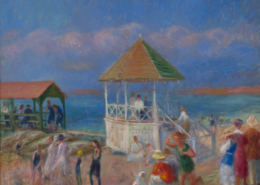 June 16, 2019 - Fall 2020
https://nsuartmuseum.org/wp-content/uploads/2019/06/Glackens-From-Pencil-to-Paint.jpg
1676
2000
Fulano
https://nsuartmuseum.org/wp-content/uploads/2015/07/nsu-art-museum-logo-blk-v2.png
Fulano
2019-06-11 10:26:00
2019-06-19 08:44:12
William J. Glackens: From Pencil to Paint