WELCOME BACK!
NSU Art Museum is Now Open
NSU Art Museum reopened to the public on Tuesday, September 15. For the safety of all visitors, staff and volunteers, there are new health and safety guidelines in place, which include social distancing, reduced capacity, face coverings and enhanced cleaning and disinfection protocols.
Museum Café and Store
The Museum Café is open with a limited take-out menu and OUTDOOR ONLY seating in the breezeway. The Museum Store is also open.
Starry Nights is now Sunny Days!
Free First Thursday Sunny Days, presented by AutoNation, offers free admission to all visitors on the first Thursday of every month from 11 AM – 5 PM. Due to building capacity limits, we have discontinued Free First Thursday Starry Nights until further notice.
Online Resources
We will also continue to provide a diverse and engaging range of digital content that includes a new online database with access to more than 3,000 works in the Museum's collection, along with art and educational activities, lectures and other online events.
New Health and Safety Guidelines
All guests and staff over the age of two are required to wear a facial covering while in the Museum.
Museum capacity is limited to 25 percent capacity at all times. If the Museum is at full capacity, we will ask visitors to wait outside until the number of guests decreases, or to return at another time.
Several of the interactive works in our exhibitions have been temporarily modified or closed to follow health and safety guidelines.
All guests are asked to remain six feet apart from each other in order to follow physical distancing guidelines.
Hand sanitizing stations have been installed throughout the Museum for visitor convenience, and signage is in place to reinforce required physical distancing and proper personal hygiene.
Enhanced cleaning and disinfecting are conducted throughout the Museum. Special high-use, public spaces are cleaned and disinfected more frequently.
We encourage all guests to be vigilant and advise our security and staff team of any concerns regarding health and safety at the Museum.
Backpacks and luggage have to be dropped off at the Admission's counter.
Visitors are advised to check nsuartmuseum.org prior to their visit for the latest updates.
Helpful information may also be found at www.nova.edu/coronavirus
Free First Thursday 'Sunny Days'
11 AM – 5 PM
General Admission Ticket Pricing
Adults: $12
Seniors and Military: $8
Students (13-17) and college students (with a valid ID): $5
FREE for NSU Art Museum Members, NSU students, faculty and staff, and children 12 and under.
Holiday Hours:
Closed Thanksgiving, Christmas Day and New Year's Day.
Open limited hours 11 – 3 PM Christmas Eve and New Years Eve.
Closed on July 4.
Group Tours
Tours are available for groups or live virtual tours are available by contacting the group sales office at 954-262-0204 or email us at the link below.
Become a Member
Become a member today and gain free access to most of our events as well as invitations to special members only occasions.
Advisory
Ticket pricing may change for special ticketed exhibitions.
The Museum requires visitors to leave backpacks of any size, shopping bags, umbrellas, etc behind the Admissions desk.
Food or beverages are not permitted in the galleries.
Join our Mailing List to stay updated on all our exhibitions and events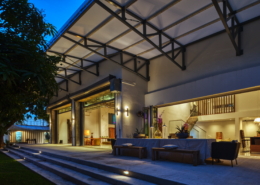 Instillation images of Christopher Carter by Steven Brooke.
May 15, 2021 - January 9, 2022
https://nsuartmuseum.org/wp-content/uploads/2021/04/01-CTR-4567-1-scaled.jpg
1624
2560
Kelley Goethals
https://nsuartmuseum.org/wp-content/uploads/2021/03/NSU-Logo-2021.png
Kelley Goethals
2021-04-21 15:21:22
2021-06-02 10:44:54
The Carter Project
Thomas Bils, Still Cheaper Than Paying #43, 2020.
https://nsuartmuseum.org/wp-content/uploads/2021/04/Picture-1-1.jpg
1186
920
Kelley Goethals
https://nsuartmuseum.org/wp-content/uploads/2021/03/NSU-Logo-2021.png
Kelley Goethals
2021-04-05 16:42:44
2021-06-02 12:36:45
Thomas Bils: Still Cheaper Than Paying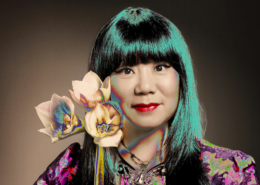 On view through October 3, 2021
https://nsuartmuseum.org/wp-content/uploads/2020/09/NSU-Anna-Sui.jpg
515
773
Kelley Goethals
https://nsuartmuseum.org/wp-content/uploads/2021/03/NSU-Logo-2021.png
Kelley Goethals
2020-09-15 11:48:53
2021-05-21 12:01:45
The World of Anna Sui