NSU Art Museum provides exceptional access to the highest level of artistic expression
The mission of NSU Art Museum is to provide exceptional opportunities to access, learn from and be inspired by the highest level of visual artistic expression throughout time and from around the world, and to engage a wide audience by offering diverse and innovative exhibitions, dynamic education and public programs, and by developing an exceptional collection, and fostering original research and intellectual inquiry.
Founded in 1958, NSU Art Museum is a premier destination for exhibitions and programs encompassing all facets of civilization's visual history.
The Museum is the hub of the South Florida Art Coast, situated midway between Miami and Palm Beach in the heart of downtown Fort Lauderdale, one of the fastest growing areas in the U.S. Its distinctive modernist building, which opened in 1986 was designed by the renowned architect Edward Larrabee Barnes. Located in Fort Lauderdale's active Arts and Entertainment District, the Museum is a short walk to the shops, restaurants and galleries of vibrant Las Olas Boulevard as well as to the picturesque Riverwalk waterfront promenade.
NSU Art Museum's 83,000 square-foot building contains 25,000 square feet of exhibition space, a 256-seat auditorium, Museum Store and Cafe.
The Museum's international exhibition program, which aims to challenge viewers' perceptions of the world around them, is overseen by its visionary Director and Chief Curator Bonnie Clearwater, who joined the Museum in 2013.
NSU Art Museum's celebrated permanent collection contains more than 6,000 works. Among its highlights is the country's largest collection of 19th and early 20th century paintings and drawings by the American realist William Glackens, the most extensive holding in the U.S. of works by post-World War II, avant-garde CoBrA artists from Copenhagen, Brussels and Amsterdam, and extensive holdings of works by leading Latin American artists.
In 2008, the Museum became part of Nova Southeastern University, one of the largest private research universities in the United States.
Join our Mailing List to stay updated on all our events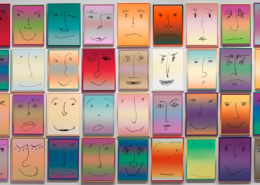 October 27, 2019 - July 5, 2020
https://nsuartmuseum.org/wp-content/uploads/2019/07/Pruitt-Us-L.2019.1.1.3-closeup-installation.jpg
884
1500
Fulano
https://nsuartmuseum.org/wp-content/uploads/2015/07/nsu-art-museum-logo-blk-v2.png
Fulano
2019-10-27 13:11:41
2019-11-13 12:00:02
Happy!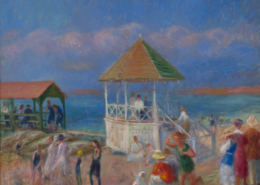 June 16, 2019 - Fall 2020
https://nsuartmuseum.org/wp-content/uploads/2019/06/Glackens-From-Pencil-to-Paint.jpg
1676
2000
Fulano
https://nsuartmuseum.org/wp-content/uploads/2015/07/nsu-art-museum-logo-blk-v2.png
Fulano
2019-06-11 10:26:00
2019-06-19 08:44:12
William J. Glackens: From Pencil to Paint