José Bedia Fieldwork: Selections from the de la Cruz Collection and the Artist
February 12 – October 8, 2017
José Bedia Fieldwork: Selections from the de la Cruz Collection and the Artist
One of the most prominent artists of Cuba's venerated '80s Generation, José Bedia, who has made Miami his home since 1993, is deeply rooted in Afro-Cuban traditions. As an initiated practitioner in Regla de Congo, a group of religions brought to Cuba by West African slaves, Bedia's work is imbued with his spiritual beliefs and exhibits a close affinity to the tribal African art that he studies and collects. Presenting works from the de la Cruz Collection in Miami as well as the artist's personal collection, a new exhibition at NSU Art Museum Fort Lauderdale will feature Bedia's Ogun series along with never-before exhibited drawings he created in Africa. José Bedia Fieldwork: Selections from the de la Cruz Collection and the Artist will be on view at NSU Art Museum Fort Lauderdale from February 12 through October 8, 2017
Bedia's first direct encounter with Africa was in 1984 when he was conscripted for mandatory service in the Cuban army and sent to Angola as part of an "artistic brigade." After quitting the artistic brigade, he joined the military caravans that provided supplies to military units in Angola's interior. This first contact with Africa was a revelation for Bedia, as he discovered how much of his Cuban heritage was derived from West Africa. He has returned to Africa on multiple occasions, journeying to Kenya, Tanzania, Botswana, Zambia, South Africa, and Egypt, often accompanied by curator and anthropologist Manuel Jordan, and has amassed a significant collection of African traditional art. His naturalistic fieldwork drawings and his collection of African art inspired his drawings and paintings of fantastic hybrid figures drawn in silhouette That also incorporate abstract symbols.
Bedia's Ogun series, monumental paintings on paper he created in 1992, and on loan from the de la Cruz Collection, harness spiritual forces of African religions and ceremonial objects. In the series, Ogun is the name of the Yoruba deity of iron and war, and is identified as the Orisha of the "Blacksmith", a term ascribed to African slaves brought to Cuba to build the railroad system.
Over 45 drawings from five sketchbooks dating from 2000 to 2010 (on loan by the artist) that are on view for the first time in this exhibition were executed primarily in Botswana, Zambia and Kenya, and created as Bedia's fieldwork studies of rituals, daily life, landscapes and animals.
The exhibition will include drawings by African artist Benfrey Chitofu commissioned by Bedia through Manuel Jordan that depict the various rituals, garments and masks of the Lunda (peoples) and his village in Northwestern Zambia and the drawings of naturalistic symbols by Benfry's mother Maliya Chitofu.
Among other works from the de la Cruz Collection are a masked figure of Chisaluke that represents a guardian in the ceremonial transition into manhood, that was field-collected in Zambia in 1991 by Manuel Jordan, and masks from Bedia's collection that served as inspiration.
This exhibition is part of NSU Art Museum's Modern Mythologies exhibition series, and runs concurrently with three other exhibitions in the series: Catherine Opie: 700 Nimes Road (February 12 – June 18, 2017) and David Levinthal: Recent Acquisitions (February 12- October 8, 2017) and Human Animals: The Art of Cobra (May 14 – October 8, 2017). These exhibitions represent the persistence of myths, whether ancient or drawn from Hollywood and the Golden Age of television, to provide narratives that help explain the mysteries of life and existence.
Exhibitions and programs at NSU Art Museum Fort Lauderdale are made possible in part by a challenge grant from the David and Francie Horvitz Family Foundation. Funding is also provided by The John S. and James L. Knight Foundation, Nova Southeastern University, Hudson Family Foundation, Broward County Board of County Commissioners as recommended by the Broward Cultural Council and Greater Fort Lauderdale Convention & Visitors Bureau, the State of Florida, Department of State, Division of Cultural Affairs and the Florida Council on Arts and Culture. NSU Art Museum is accredited by the American Alliance of Museums.
Top Image:  José Bedia ,Ogun Series: 05 Nsunsu Mayimbe (Vulture), 1992, Ink conte on Amate paper, Photography courtesy of de la Cruz Collection, Miami, FL
Gain Access to Special Museum Events—Become a Member Today!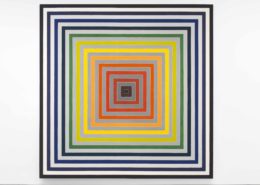 November 12, 2017 - July 29, 2018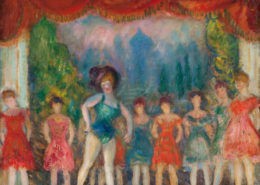 February 4 - September 23, 2018