Become a Member of one of the most dynamic museums in South Florida
100% Charitable Contribution
Free, unlimited general admission
Invitations to members-only opening receptions
Free or discounted admission to museum programming
10% discount at the Museum Store & Café (plus seasonal double discounts)
Opportunity to join Docents, Beaux Arts, and/or Friends groups
Museum Enthusiast / Family
$160
$10 Value of Goods & Services
Includes Individual level benefits
Membership benefits for a couple or a family residing at the same address (two adults and children 13-18 years old)
Membership benefits and free admission to more than 1,000 museums and cultural institutions within the North American Reciprocal Museum Association (NARM). View a list of participating museums here
Two complimentary museum guest passes
$20 Value of Goods & Services
Includes Family/Enthusiast level benefits
Passes to Art Miami fairs including Art Miami and Art Wynwood*
Access to quarterly Inside the Atrist's Studio event series
Four complimentary museum guest passes
$50 Value of Goods & Services
Includes Art Education Supporter level benefits
Discounted pricing ($30) to attend monthly Art of Wine & Food series (regularly $40)
Access to select art fairs during Miami Art Week and throughout the year*
10 complimentary museum guest passes
$50 Value of Goods & Services
Includes Patron level benefits
Access to all art fairs provided by the Museum during Miami Art Week*
Special annual donor reception
Priority notice for lectures and performances
Membership in the NSU President's Associates
15 complimentary museum guest passes
$225 Value of Goods & Services
Includes Benefactor level benefits
Private, guided tour of Art Basel Miami Beach with Museum Director*
Invitations to international art trips
Priority seating at all museum on-site lectures and performances
25 complimentary Museum guest passes
$225 Value of Goods & Services
Includes Director's Circle level benefits
Invitations to international art trips led by Museum Director
Recognition on Annual Donor Wall in Museum lobby
25 complimentary Museum guest passes
Cobra Circle is a dynamic, invitation-only membership group of art enthusiasts and leaders committed to supporting NSU Art Museum and raising awareness of its exhibitions, collections and programs, locally and nationally. Members play a leadership role in the Museum's future and come from a wide range of experience including business, philanthropy and culture. Exclusive Cobra Circle events and programs provide unique educational and social opportunities for members to deepen their connection to the arts and the community
For more information about application opportunities, contact Edison Lozada at email or 954-262-0233
One East Society inspires the future generation of arts patrons by providing opportunities to connect with artists, professionals, and creatives in South Florida
Members ages 21+ are invited to member-only events, programs, and workshops customized for their interests and professional backgrounds
For more information contact McHenley Castillo at email or 954-262-0254
100% Charitable Contribution
Includes Individual Member benefits
To join or for additional information, please email [email protected] or call 954-525-5500
100% Charitable Contribution. Must submit a valid educator ID to be eligible
Includes Individual Member benefits
To join or for additional information, please email [email protected] or call 954-525-5500
100% Charitable Contribution. Must submit a valid student ID to be eligible
Includes Individual Member benefits
To join or for additional information, please email [email protected] or call 954-525-5500
NSU faculty, staff and students receive free Individual membership benefits with their Shark ID. Upgrade to a higher membership level by paying the difference.
To register on our online system, please email [email protected] or call 954-525-5500
Friends of the Museum
Friends of the Museum is a volunteer service organization; Friends membership levels begin at $45, and include the following benefits:
Opportunity to participate in trips to museums, galleries, special events and other museum activities.
Participate in art-related educational programs.
Receive The Pallette newsletter.
Volunteer service opportunities include: Docent; Docent Aide; Hospitality; Fundraising Events; Educational Lectures and Trips; and a Meet-and-Greet Program.
Beaux Arts
Beaux Arts is an active volunteer organization of women who, since 1959, promote and support NSU Art Museum by organizing memorable events. Members work to bring the community together to celebrate culture, family fun and support through various levels of Museum Membership.
Join our Mailing List to stay updated on all our events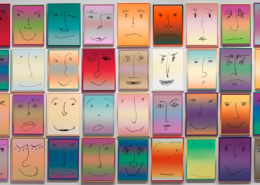 October 27, 2019 - July 5, 2020
https://nsuartmuseum.org/wp-content/uploads/2019/07/Pruitt-Us-L.2019.1.1.3-closeup-installation.jpg
884
1500
Fulano
https://nsuartmuseum.org/wp-content/uploads/2015/07/nsu-art-museum-logo-blk-v2.png
Fulano
2019-10-27 13:11:41
2019-11-13 12:00:02
Happy!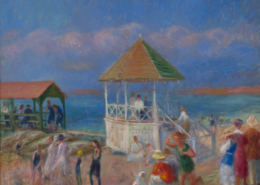 June 16, 2019 - Fall 2020
https://nsuartmuseum.org/wp-content/uploads/2019/06/Glackens-From-Pencil-to-Paint.jpg
1676
2000
Fulano
https://nsuartmuseum.org/wp-content/uploads/2015/07/nsu-art-museum-logo-blk-v2.png
Fulano
2019-06-11 10:26:00
2019-06-19 08:44:12
William J. Glackens: From Pencil to Paint