Notice: Undefined index: muted in /www/wp-content/themes/enfold/framework/php/function-set-avia-frontend.php on line 617
Stitch by Stitch: The AutoNation DRV PNK Quilt Collection
Stitch by Stitch: The AutoNation DRV PNK Quilt Collection
The exhibition Stitch by Stitch: The AutoNation DRV PNK Quilt Collection, on view in the Museum's Lobby, is comprised of quilts made of individual hand-decorated squares that honor, remember and celebrate those touched by cancer. The exhibition's presentation coincides with National Cancer Research Month in May and National Cancer Survivors Month in June.
The AutoNation Institute for Breast Cancer Research and Care located at NSU's Fort Lauderdale campus is leading ground-breaking advancements in cancer treatment.  This quilt exhibition highlights the deeply personal toll that cancer takes. Through their support of both, AutoNation is demonstrating both the scientific and human sides of cancer.
The quilts in the exhibition were created as part of AutoNation's Drive Pink initiative a nationwide movement that has raised more than $18 million to fund cancer research and treatment.  Thousands of AutoNation teammates from coast to coast, united in the Company's common purpose – driving out cancer, by contributing handmade quilt squares to honor loved ones touched by cancer.  In all, a series of 10 quilts were created.  Cancer survivors presented the quilts on field at half-time during the AutoNation Cure Bowl in December 2018 in Orlando, Florida.
AutoNation's Executive Vice President Marc Cannon said: "The design and creation of these quilts were fueled by the human spirit. This exhibition offers a special opportunity for the South Florida community to join our Drive Pink mission by paying tribute to all who have been impacted in some way by cancer."
"Having the exhibition here at the NSU Art Museum underscores the dedication that both NSU and AutoNation share for finding a cure for cancer." said Jennifer O'Flannery Anderson Vice President of Advancement and Community Relations for Nova Southeastern University (NSU).
Bonnie Clearwater, NSU Art Museum director and chief curator added, "Throughout history, quilts have been a part of America's cultural heritage and have been a means for their creators to share and preserve their personal and family stories and the stories of the times in which they lived. The quilts in Stitch by Stitch continue this tradition."
The centerpiece of the collection is the DRV PNK Quilt, which measures more than 24 feet wide and is bordered by the iconic pink license plate frame, which has come to symbolize AutoNation's commitment to driving out cancer.
As part of AutoNation's DRV PNK Initiative, a vintage RV called "The Give Love Drive Pink Shasta" visited cities across the country to spread awareness about the Company's cancer-fighting mission. Guests who entered it created quilt squares in memory or in honor of someone touched by cancer. The Drive Pink Across America Quilt, which was created from these squares, is in the shape of a map to underscore AutoNation's efforts to connect with communities from coast to coast. It recognizes, that quite literally everyone has been touched by cancer.
About AutoNation, Inc.
AutoNation, America's largest automotive retailer, is transforming the automotive industry through its bold leadership, innovation, and comprehensive brand extensions. As of March 31, 2019, AutoNation owned and operated over 325 locations from coast to coast. AutoNation has sold over 12 million vehicles, the first automotive retailer to reach this milestone. AutoNation's success is driven by a commitment to delivering a peerless experience through customer-focused sales and service processes. Through its Drive Pink initiative, AutoNation is committed to drive out cancer, create awareness and support critical research. AutoNation continues to be a proud supporter of the Breast Cancer Research Foundation and other cancer-related charities.
Gain Access to Special Museum Events—Become a Member Today!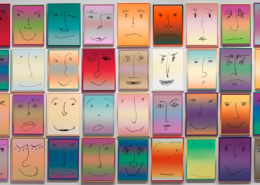 October 27, 2019 - July 5, 2020
https://nsuartmuseum.org/wp-content/uploads/2019/07/Pruitt-Us-L.2019.1.1.3-closeup-installation.jpg
884
1500
Fulano
https://nsuartmuseum.org/wp-content/uploads/2015/07/nsu-art-museum-logo-blk-v2.png
Fulano
2019-10-27 13:11:41
2019-11-13 12:00:02
Happy!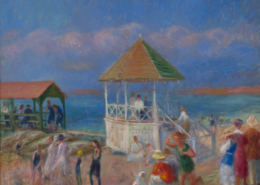 June 16, 2019 - Fall 2020
https://nsuartmuseum.org/wp-content/uploads/2019/06/Glackens-From-Pencil-to-Paint.jpg
1676
2000
Fulano
https://nsuartmuseum.org/wp-content/uploads/2015/07/nsu-art-museum-logo-blk-v2.png
Fulano
2019-06-11 10:26:00
2019-06-19 08:44:12
William J. Glackens: From Pencil to Paint