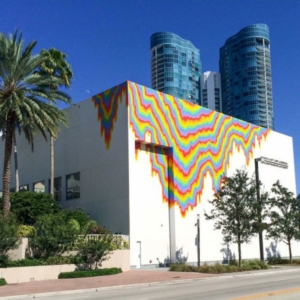 Saturday, December 3, 10:30 am – 1 pm
Celebrating the exhibitions:
Kathia St. Hilaire Immaterial Being; Scott Covert: I Had a Wonderful Life; and the seascapes and ship paintings of the late British-born American artist Malcolm Morley in Shipwreck. You will also be able to immerse yourself with William Kentridge, Ursonate, and film animations artists Raymond Pettibon, Tracey Emin, Jennifer Steinkamp, Ignacio Iturria, Disney and others with Animation Generation.


Artists Kathia St. Hilaire and Scott Covert will be giving special tours of their exhibitions starting at Noon.
Open to Art Basel VIP cardholders and exhibitors;
and NSU Art Museum Patron-level members and above.


One East Las Olas Boulevard, Fort Lauderdale, FL 33301
15 Minutes from Fort Lauderdale-Hollywood International Airport


Valid for Patron, Benefactor, Curator Circle, Director Circle and Collector Circle memberships.
Major support for exhibitions and programs at NSU Art Museum Fort Lauderdale is provided by the David and Francie Horvitz Family Foundation, the City of Fort Lauderdale, Wege Foundation, Community Foundation of Broward, Lillian S. Wells Foundation, the Broward County Cultural Division, the Cultural Council, and the Broward County Board of County Commissioners, the State of Florida, Department of State, Division of Arts and Culture and the Florida Council on Arts and Culture, the National Endowment for the Arts and the Greater Fort Lauderdale Convention & Visitors Bureau. NSU Art Museum Fort Lauderdale is accredited by the American Association of Museums.