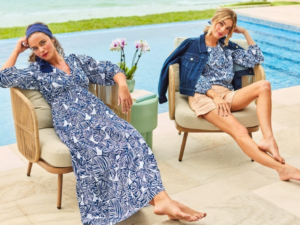 Join Friends of NSU Art Museum to shop for a cause in support of Friends | NSU Art Museum. Friends proudly supports the Museum on a Move program and NSU Art Museum. This program provides a free trip to 3,000+ Broward County students to NSU Art Museum.
10% of event proceeds will be donated.


Saturday, September 30, 2023
Noon – 4 pm


Lilly Pulitzer Las Olas
814 E. Las Olas Blvd
Ft. Lauderdale, FL 33301

Image: Courtesy of Lilly Pulitzer
Major support for exhibitions and programs at NSU Art Museum Fort Lauderdale is provided by the David and Francie Horvitz Family Foundation Endowment, the City of Fort Lauderdale, Wege Foundation, Community Foundation of Broward, Lillian S. Wells Foundation, the Broward County Cultural Division, the Cultural Council, the Broward County Board of County Commissioners, the State of Florida through the Division of Arts and Culture and the National Endowment for the Arts, Spirit Charitable Foundation, Fosco Family Foundation, the Moss Foundation. NSU Art Museum Fort Lauderdale is accredited by the American Association of Museums.