Join national and local artists, curators and activists for a one-day symposium at NSU Art Museum Fort Lauderdale on issues in the LGBTQ+ art community.
Schedule:
11-1 PM Visual Activists: American Art and the AIDS Crisis
Panel discussion with artist Roberto Juarez, artist Kia La Beija, Alex Fiahlo, programs director of Visual AIDS, and Requel Lopes, director of the World AIDS Museum and Education Center on the role of LGBTQ+ art in America's HIVAIDS crisis from the 1980s to the present.
RSVP HERE.
1-3 PM Performances
Porn Nail$ mobile queer-feminist nail salon by artist Rosemarie Romero.
A ritualistic healing practice by artist Roberto Navarrete that responds to intolerance towards LGBTQ+ community.
Fort Lauderdale's Gay Men's Chorus
3-5 PM New Identities: Queer Black and Latin-X Artists in America
Panel discussion Naima Green, Roberto Navarrete, GeoVanna Gonzalez and Najja Moon, artists who identify as queer individuals of color in America on issues of identity, representation and race as they pertain to their LGBTQ+ communities and experiences.
RSVP HERE.
This is event is free and open to the public. Limited seating. Advance reservations required.
NSU Art Museum Fort Lauderdale's A Sense of Pride initiative connects the LGBTQ+ community through programs and workshops that foster inclusion, acceptance and understanding. The Museum's Conni Gordon Education Series, made possible with philanthropic support from the late innovator in art education and creativity, Conni Gordon.
Symposium Participants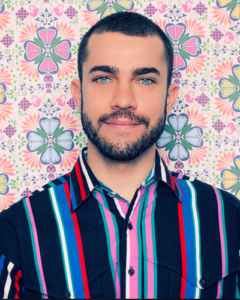 Alex Fialho is a Brooklyn-based curator and arts writer. He is a frequent contributor to Artforum.As Programs Director for Visual AIDS, he facilitates projects around both the history and immediacy of the ongoing HIV/AIDS epidemic, with particular stakes intervening against widespread whitewashing of HIV/AIDS narratives. His extensive oral histories with Ron Athey, Gregg Bordowitz, Nayland Blake, Douglas Crimp, Lia Gangitano, Nan Goldin, Lyle Ashton Harris, Bill Jacobson, Patrick Moore, Jack Pierson, Joey Terrill, Julie Tolentino, Marguerite Van Cook, Jack Waters and Carrie Yamaoka are part of the Smithsonian Archives of American Art's Visual Arts and the AIDS Epidemic: An Oral History Project. Fialho will start a PhD program in the History of Art and African American Studies at Yale in the Fall.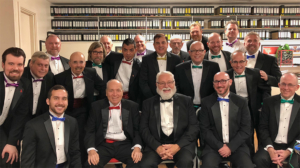 Fort Lauderdale Gay Men's Chorus's mission is to build community through quality musical performances and civic engagement that promotes a world that accepts and values diversity.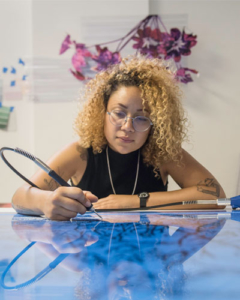 GeoVanna Gonzalez is a Miami/Berlin-based artist whose practice explores shifting notions of gender and identity and relationships between the organic and the technological.She is part of the queer feminist collective Coven Berlin, working on exhibitions and events that focus on body politics, gender, labor, sexuality and art. She is co-founder of READ WHAT YOU WANT!, a reading club and performance collective and is founder and director of Supplement Projects, an artist-run space in Miami. Her recent exhibitions include Little Haiti Cultural Center; The Bass Museum Public Art Program, Miami Beach; Kunstlerhaus Bethanien, Berlin; NCBK, Berlin; Horse and Pony Fine Arts, Berlin; and Art/Center South Florida, Miami Beach.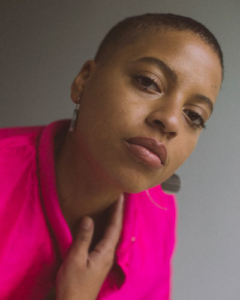 Naima Green is a Brooklyn-based artist and educator currently living in Mexico City. She holds an MFA in Photography from ICP–Bard, an MA from Teachers College, Columbia University, and a BA from Barnard College. Green presented two solo exhibitions in 2018 – All the blacklanguage and A Collective Utterance. Her work has been featured in exhibitions at MASS MoCA (2018), International Center of Photography (2018), Houston Center for Photography (2017), Bronx Museum (2017), BRIC (2015 and 2016), Arsenal Gallery (2018 and 2015) and Macy Gallery (2013 and 2014). She has been an artist-in-residence at the Bronx Museum (2016), Vermont Studio Center (2015). Her artist books are in the collections of MoMA Library and International Center of Photography Library, and her work has been published in Arts.Black, California Sunday, Cultured, The Fader, The Nation, New York Magazine, The New York Times,Spot Magazine, and SPOOK, among others.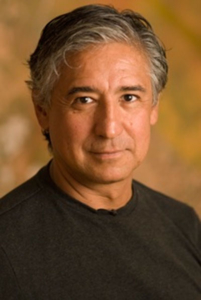 Roberto Juarez is a New York-based visual artist who has been active in the areas of painting, printmaking, drawing, and large scale public commissions throughout his career. Born in Chicago, he received artistic training at the San Francisco Art Institute and UCLA. He has lived and worked in Chicago, San Francisco, Miami, New York City, and Canaan, New York. He has had numerous solo and group shows at museums and galleries in the United States, Latin America, and Europe, and his works are in the collections of museums including the Metropolitan Museum of Art, New York, Brooklyn Museum, NY, Denver Art Museum, CO, and Los Angeles County Museum of Art, CA. His numerous awards include a Guggenheim Fellowship in Painting and the Rome Prize from the American Academy in Rome. In 2017, he was appointed to the Board of Governors of the National Academy of Design, New York.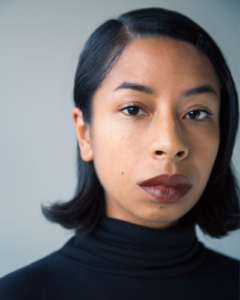 Kia LaBeija is a New York-based artist whose work explores themes at the intersections of identity, space, memory, beauty and womanhood. Her current work is composed of autobiographical self-portraits and live performance exploring the catharsis and history of Vogueing. Her critically acclaimed series, 24, is a sociopolitical commentary on the effects of growing up with HIV. Her work has been presented at The Whitney Museum of American Art, The Brooklyn Museum, The Studio Museum of Harlem, The Museum of The City of New York, The Bronx Museum of the Arts, and The International Center for Photography. LaBeija is a world-renowned Voguer, dancer, performance artist, and Mother of the Iconic House of LaBeija.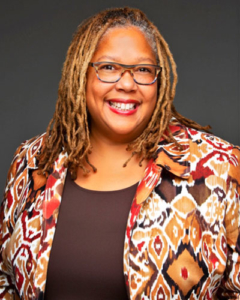 Dr. Requel Lopes is executive director of the World AIDS Museum and Education Center in Wilton Manors, FL. The museum is the first museum dedicated to the HIV/AIDS epidemic. It is dedicated to honoring, remembering, educating, enlightening and empowering individuals and communities by telling the story of HIV/AIDS.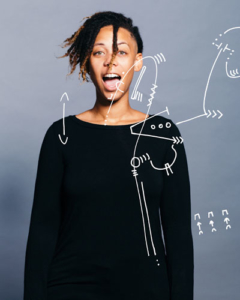 Najja Moon is a Miami-based visual artist and co-founder of the BLCK family, a Miami-based creative collective responsible for the installation of mobile performance art shows centered around culinary, visual, performing and social art. She also co-spearheads This Girls Lunchbox, a membership club that holds space for queer creative women to convene. She also maintains her own independent visual practice and works as a youth arts educator, currently participating as a resident artist at Little River Library via the Project Art Program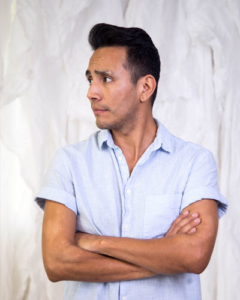 Roberto Rafael Navarrete was born in Queens, New York and was raised in Atlanta, Georgia in a Peruvian-American household. Shamanism, Peruvian heritage, and sexual identity are primary forces in his practices. He graduated from Georgia State University with a BFA in Drawing, Painting, and Printmaking. His work has been included in several national and international exhibitions. Navarrete currently lives in South Florida, where he received his Master's degree in Fine Arts (2018) at Florida Atlantic University with a focus in painting, photography and mixed media Installations.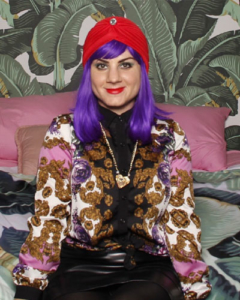 Rosemarie Romero is a Miami-based artist. Her works question issues of race, gender, class, women's work and sexuality. Romero has an MFA in Photography from University of Florida. Her works have been exhibited in national solo and group shows and was featured in NADA Miami Beach and RAW POP UP during Miami Art Week 2018. Porn Nail$™ is Romero's interactive installation & performance project that functions as a mobile queer-feminist nail salon. Employing tropi-camp performances and Latinx kitsch, it is a political-aesthetic expression of radical chusmeria – being too loud, too sexual, too queer – as a model for pleasure, empowerment, and feminist resistance.