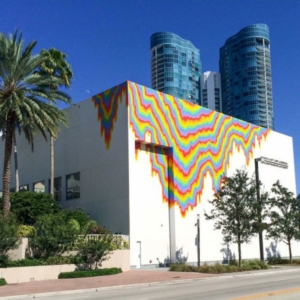 Saturday, January 21 – Sunday, January 29, 2023
NSU Art Museum is offering 2-for-1 admission during Art & Design Week. Simply mention Art & Design Week or IGNITE to the admissions desk to receive your deal!
About Art & Design Week
Fort Lauderdale Art & Design Week will be returning with its 5th Annual installment on January 21-29, 2023, with a focus on promoting the vast amount of cultural opportunities Broward County has to offer residents, collectors, dealers, art enthusiasts, and visitors. It has also become a platform for research and promotion of the arts, its relationship to the community, and discussions over contemporary art trends in the areas of the Arts, Architecture, Cinema, Dance, Music, and Theater.
The week, produced by UniteUs Group, will also help promote diversity, bring neighbors into dialogue, increase creativity, and offer opportunities to cultivate civic pride throughout the county and its burgeoning art scene. Since its inception, it has been a breeding ground for discovery, finding synergies, and exchanging ideas, with select aligned programming, including museum exhibitions, art activations, artist studio tours, gallery openings, Art & Dine Lauderdale, Virtual Programs, an artDISCOURSE Series, architectural walks, roundtables, professional encounters and more.

IGNITE Art & Light Festival
January 25 – 29
The Cultural Division and Mad Arts are excited to announce the award-winning IGNITE Broward festival of art, light and sound is doubling in size when it returns to South Florida in January. Showcasing 11 spectacular light-based installations by eight artists, IGNITE 2023 promises even more immersive and interactive art experiences, bringing today's most innovative talent and cutting-edge technology to audiences in Broward.
The third annual family-friendly festival will take place January 25-29, 2023. For five days and nights, visitors can experience immersive light and sound-based art created by top national and international artists and designers from France, Canada, United Kingdom and the United States. Large-scale 3D projection mapping, interactive light sculptures and installations will transform two locations in Fort Lauderdale and Dania Beach. Admission is free and open to the public.

Major support for exhibitions and programs at NSU Art Museum Fort Lauderdale is provided by the David and Francie Horvitz Family Endowment, the City of Fort Lauderdale, Wege Foundation, Community Foundation of Broward, Lillian S. Wells Foundation, the Broward County Cultural Division, the Cultural Council, and the Broward County Board of County Commissioners, the State of Florida, Department of State, Division of Arts and Culture and the Florida Council on Arts and Culture, the National Endowment for the Arts and the Greater Fort Lauderdale Convention & Visitors Bureau. NSU Art Museum Fort Lauderdale is accredited by the American Association of Museums.