Women To Watch: Trend Tracker With Olatz Schnabel
By Tara Gilani, CBS Miami
May 13, 2015
Trend Tracker Tara Gilani tracked down multi-talented, multi-faceted Olatz Schnabel
The two met up at the NSU Museum of Art Fort Lauderdale. Model, muse, mother, artist, designer, filmmaker, Olatz Schnabel is successful at everything, all while making it look effortless. Especially being the former wife of famous painter Julian Schnabel.  They are divorced but still wonderfully close, as evidenced at the opening of a very special exhibit at the NSU Art Museum Fort Lauderdale.
Olatz Schnabel gifted the museum a special painting, called "Portarit of Olatz," a masterpiece by Julian Schnabel. "I love the museum and I love Bonnie, she's a really good friend, I love always the idea of gift painting to a museum, I think it's a great thing to do."
The exhibit at the NSU Art Museum Fort Lauderdale features her portrait and four other works she owns, all painted ex-husband Julian Schnabel.
Gain Access to Special Museum Events—Become a Member Today!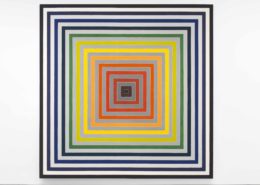 November 12, 2017 - July 29, 2018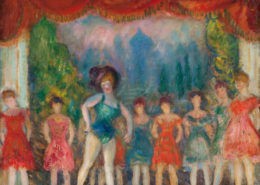 February 4 - September 23, 2018