'War Horses' ride again at NSU Art Museum
By Phillip Valys, South Florida
May 13, 2015
You'll find no clowns or acrobats at the NSU Art Museum Fort Lauderdale, but organizers of the new "War Horses" exhibit will try their best to model the museum's second floor after a circus attraction, anyway. Whimsical three-legged horses, snakes, masks, fairy-tale creatures, mythological beasts, tongue-in-cheek humor and at least one wooden barrel appear in paintings, photographs and sculptures spread out around the gallery.
Subtitled "Helhesten and the Danish Avant-Garde During World War II," the display opening May 16 pays homage to a radical circus-tent-style show created 74 years ago to the day by the Hell-Horse (or Helhesten), a collective of subversive abstract-expressionist Danish artists. When the Nazis invaded Denmark in 1940, animosity toward Germany's occupation was low, if guarded, and the Danish lived in relative freedom. In May 1941, the Helhesten group staged their first and only avant-garde art show, disguised under a tent as a circus attraction, in a northern Copenhagen park. They called it "13 Artists in a Tent."
The Hell-Horse picked the location for its strategic value. Their tent resembled a nearby amusement park, to better draw foot traffic from Danish families. The 13 artists knew Nazi officials and SS units were known to visit the park. Three-legged horses, a popular symbol in Nordic and German folklore the Hell-Horse adopted as their logo, decorated the tent walls. If the exhibit smacked of joyful, childlike art, that was the idea.
Visit the South Florida website to read and listen to the full story.
Gain Access to Special Museum Events—Become a Member Today!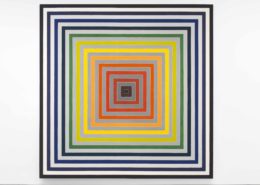 November 12, 2017 - July 29, 2018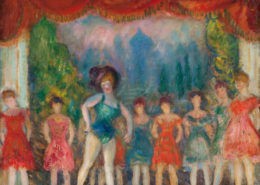 February 4 - September 23, 2018