Sun Sentinel coverage: Frida, Diego and friends at NSU Art Museum Fort Lauderdale
By Phillip Valys, SouthFlorida.com
February 25, 2015
At the NSU Art Museum Fort Lauderdale, the ambitious new Frida Kahlo and Diego Rivera exhibit begins with a painting that doubles as an inside joke.
In the two-story atrium that bends into the main gallery, the first artwork to greet visitors is the satirical "Successful People," Jose Clemente Orozco's confrontational portrait of an anonymous wealthy couple after the Mexican Revolution. The couple's eyes are half-lidded and their noses are turned up, the man wearing a blue bow tie and the woman with a mound of hair that resembles a soaked mop.
Museum curator Bonnie Clearwater labels the painting by Orozco, one of Kahlo and Rivera's fellow revolutionaries, "a tongue-in-cheek suggestion that arts patrons are a hoity-toity group," but also a jab at the museum itself, which often takes itself "too seriously."
Still, it's hard not to treat the 75-work "Frida Kahlo and Diego Rivera From the Jacques and Natasha Gelman Collection and 20th Century Mexican Art From the Stanley and Pearl Goodman Collection," as anything less than crucial. More than half the photographs and paintings carry Kahlo's iconic self-portraits, her somber face permanently etched with isolation and physical suffering, along with Rivera's folk art paintings of working-class Mexicans before and after the revolution. The other half, taken from the Goodman collection, is devoted to works by the artists' countrymen, including Alfredo Ramos Martinez, Rufino Tamayo and Leonora Carrington.
Gain Access to Special Museum Events—Become a Member Today!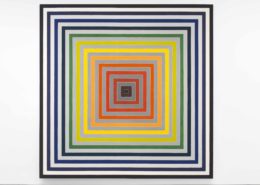 November 12, 2017 - July 29, 2018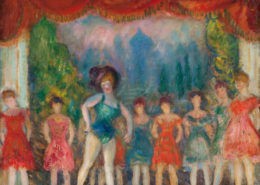 February 4 - September 23, 2018