Fort Lauderdale gets an Italian fashion makeover
By Christopher Muther, Boston Globe
February 6, 2016
Take your mind back to October 2009 for the "Mad Men" episode titled "When in Rome." Just typing the sentence makes me so utterly sad that "Mad Men" is no longer with us. In it, Don and Betty (still married) jet off to Rome for the weekend. What I remember most is the magical scene featuring Don and Betty at an al fresco cafe pretending they're sexy strangers. I suppose that's one way to sprinkle a little paprika on a cold tuna casserole of a marriage. Betty is a vision straight out of Federico Fellini's "8½" in a voluminous bouffant, bubble earrings, and a black dress. A perfect black dress.
This is the kind of "La Dolce Vita" chic that goes on display Sunday in "Bellissima: Italy and High Fashion 1945-1968" at the NSU Art Museum Fort Lauderdale. You won't see Betty's exact Rome dress, but you will see amazing midcentury fashion from designers such as Sorelle Fontana, Germana Marucelli, Mila Schön, Valentino, Roberto Capucci, Fernanda Gattinoni, Fendi, and, the master of the prints, Emilio Pucci.
Visit the Boston Globe website to read the full story.
Gain Access to Special Museum Events—Become a Member Today!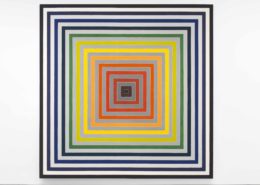 November 12, 2017 - July 29, 2018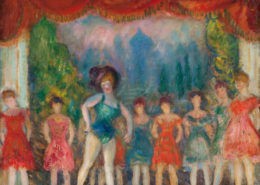 February 4 - September 23, 2018