'Bellissima' Exhibit Bows in Fort Lauderdale
By Rebecca Kleinman, WWD Magazine
February 9, 2016
It's no shocker that Italians love a dark tan, and lately they've been baking in the Sun Belt, first with Ferré at Phoenix Art Museum and now with "Bellissima: Italy and High Fashion 1945-1968" at NSU Art Museum Fort Lauderdale. Stefano Tonchi, who co-curated the exhibit with Maria Luisa Frisa and Anna Mattirolo for Maxxi in Rome, reached out to his old friend, NSU Art Museum director and chief curator Bonnie Clearwater, for its sole stop in the U.S.
"The interdisciplinary approach to the subject of post-War fashion was especially appealing and complemented our focus on post-War Europe," said Clearwater, regarding one of several exhibits to celebrate the 30th anniversary of Edward Larrabee Barnes' building. "It shows off the museum's modernist architecture."
In addition to the unique setting, Tonchi said Federico Garolla's circa-1958 photograph of a model in front of the Colosseum in Rome inspired the exhibition's design with a round amphitheater and black, white and gold color scheme. Piero Fornasetti and Gio Ponti's fervent collaboration comes through, too. An expanded textiles section displays fabric samples and ads from Taroni, Agnona and Faliero Sarti, while a different selection of artworks from Paolo Scheggi to Giuseppe Capogrossi includes a Lucio Fontana from the De Sole family's private collection.
Visit the WWD website to read the full story.
Gain Access to Special Museum Events—Become a Member Today!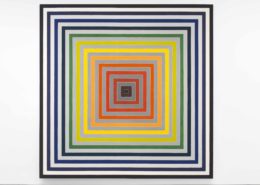 November 12, 2017 - July 29, 2018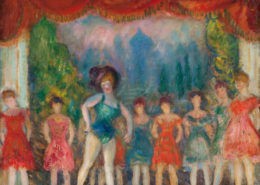 February 4 - September 23, 2018