Midnight in Paris and New York: Scenes from the Fin-De-Siècle-1940s William J. Glackens and other Artists
February 4 – October 14, 2017
Midnight in Paris and New York: Scenes from the Fin-De-Siècle-1940s
William J. Glackens and other Artists
William J. Glackens (1870 – 1938) and his American and French colleagues captured the rapidly changing society of the  fin-de-siècle in Paris and New York with drawings, paintings, photographs and posters. This exhibition, drawn from the museum's collection, private collections, and the Wolfsonian-FIU Museum, and other sources, explores this period through a variety of depictions of cafés, entertainment, and various sites in New York and Paris. Artists include Glackens, Alphonso Mucha, Everett Shin, Henri de Toulouse-Lautrec, and others, and examples of French and American decorative arts of the period, known as art nouveau (1890s – 1910) such as the distinctive architectural designs, furniture, glass, metalwork and silver of Jean Daum, Emile Gallé, Hector, Guimard, René Lalique, and Louis Comfort Tiffany, among others.
This exhibition is curated by Barbara Buhler Lynes, Ph.D., Senior Curator.
Generously sponsored by Sansom Foundation, the David and Francie Horvitz Family Foundation and Northern Trust
Exhibitions and programs at NSU Art Museum Fort Lauderdale are made possible in part by a challenge grant from the David and Francie Horvitz Family Foundation. Funding is also provided by Nova Southeastern University, Hudson Family Foundation, Wege Foundation, Community Foundation of Broward, Broward County Board of County Commissioners as recommended by the Broward Cultural Council and Greater Fort Lauderdale Convention & Visitors Bureau, the State of Florida, Department of State, Division of Cultural Affairs and the Florida Council on Arts and Culture. NSU Art Museum is accredited by the American Alliance of Museums
Gain Access to Special Museum Events—Become a Member Today!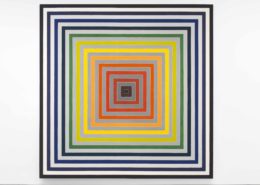 November 12, 2017 - July 8, 2018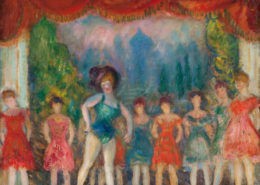 February 4 - September 23, 2018