Zachary Fabri: Forget Me Not, as My Tether is Clipped
January 18 – May 17, 2014
Zachary Fabri: Forget Me Not, as My Tether is Clipped
In conjunction with The Movement: Bob Adelman and Civil Rights Era Photography exhibition, NSU Art Museum presented an exhibition of four videos by Zachary Fabri. As a young artist of Jamaican and Hungarian heritage, Fabri's work is created in dialogue with historical events and ideologies that shape our present. Forget me not, as my tether is clipped was an eloquent mediation on the artist's relationship to history, the ideologies and beliefs that define him and his transformation as he gains experience and knowledge.
Fabri explores the movement and politics of the body and used humor as a subversive tool that entices viewers to engage his work, and to ultimately shift their perspective in relation to the subject.
Organized by NSU Art Museum Fort Lauderdale and curated by Bonnie Clearwater.
Image top: Zachary Fabri still image installation view from Forget me not, as my tether is clipped, 2012 courtesy of the artist.
Image bottom: Zachary Fabri in conversation with artist Adler Guerrier.
Gain Access to Special Museum Events—Become a Member Today!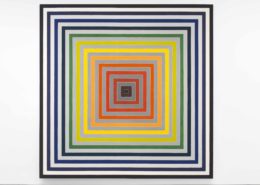 November 12, 2017 - July 29, 2018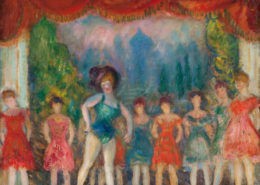 February 4 - September 23, 2018