Against the Grain: Wood in Contemporary Art, Craft and Design
October 12, 2013 – January 20, 2014
Against the Grain: Wood in Contemporary Art, Craft and Design
Featuring nearly 90 installations, sculptures, furniture and objects, Against the Grain: Wood in Contemporary Art, Craft and Design explored the most cutting-edge conceptual, current and technical trends in woodworking by artists and designers including: Sarah Oppenheimer, Martin Puryear, Marc Andre Robinson, Alison Elizabeth Tayor, Ai Weiwei, Maartin Baas, Sebastian Errazuriz, Mark Moskovitz and Ursula von Rydingsvard. The exhibition emphasized the way artists, designers and craftspeople have incorporated post-modernist approaches and strategies into woodworking ñ deconstructing vessel shapes, playing on the relationship between function and form, and utilizing woodturning and furniture techniques in the creation of sculpture.
Organized by the Museum of Arts and Design (MAD), New York, and curated by Lowery Stokes Sims, Charles Bronfman International Curator at MAD, assisted by Elizabeth Edwards Kirrane, Assistant Curator at MAD.
Image: Martin Puryear, A Skeuomorphic Wing Chair, 2012, staved and carved pine with maple legs, courtesy of the artist; photo credit: Ed Watkins.
Gain Access to Special Museum Events—Become a Member Today!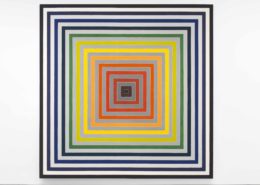 November 12, 2017 - July 29, 2018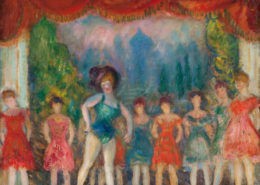 February 4 - September 23, 2018